Fashion consulting
in handbag design
In this fast-paced and ever changing world we live in, you need a ray of light to guide you, inspire you and add value to your brand! That ray of light is called Raquel Esteban Jabon.
I am the fashion consultant in bag design that will transform your handbag business!
You look away for a moment, and boom!
You look the other way for a second
and the creative designs that were the rave yesterday, lost into oblivion!
How are you going to achieve your dreams in the world of fashion and accessories when, in addition to designing, you have to worry about the thousand tasks involved in managing and promoting your business?
TRUST A CONSULTANT.
Let yourself be guided by a fashion consultant in handbag design who perfectly understands your vision.
A handbag design and manufacturing professional who also lives and feels the magic of the creation...
Someone who shares your passion for the process, the excitement you feel when you start to translate your vision, and the rush when you see the final results!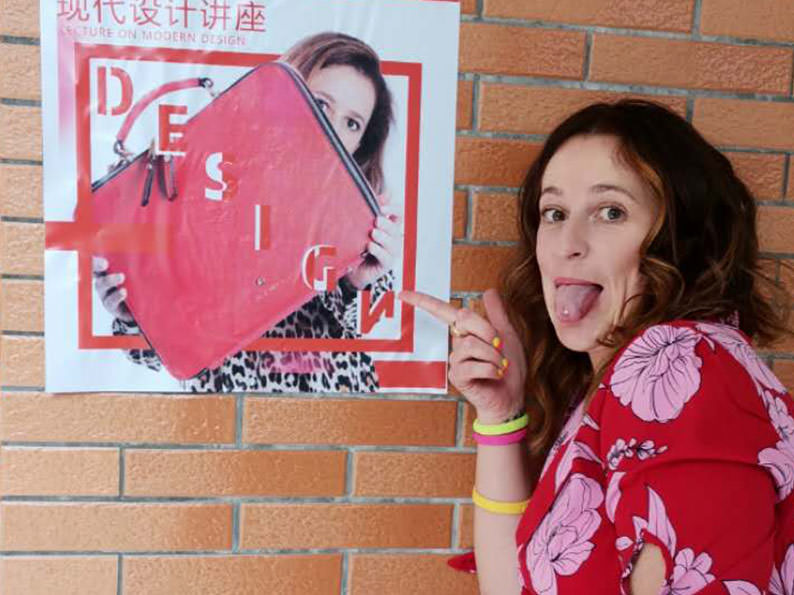 My name is Raquel.
(Rachi for you).
I'm the fashion consultant
in handbag design that you probably
already know you need!
I have been designing and advising on all aspects of
handbag design, pattern making, manufacturing and
marketing for over 15 years - the last ten in the mysterious
universe that is China.
How can I help you break
into the fashion market
and not die trying?
We'll work together in the
following areas of your business:
We'll optimise all
areas of your handbag business
so that you can break into this
competitive market and have your clients
fight over your creations!
Whether you are a manufacturer, trader, designer or a brand of handbags.
Optimise with Raquel Esteban Jabon.
Achieve your goals.
Go where you never imagined!
And make your business grow
exponentially
once and for all!